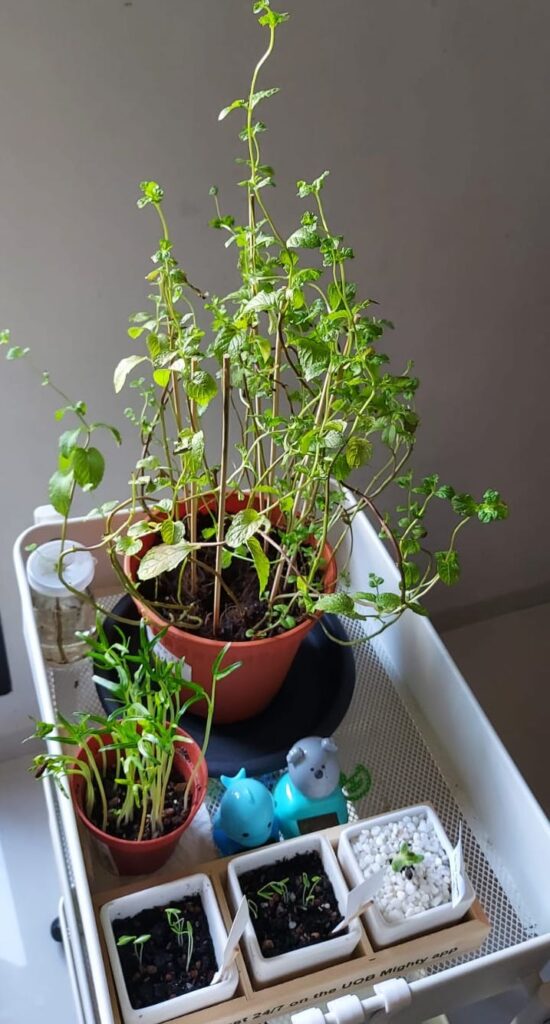 As we all know, due to circumstances, we became more homebound than usual. As more and more people started growing plants at home, I jumped on the bandwagon too wanting to put my green thumb to use. Unfortunately, as I came to realise, I did not possess a green thumb at all! Every plant that I tried to grow from seeds and even Ikea-bought succulents died under my watch! After going through a few pots of dead plants…I had an "Aha" moment…..I went out to the nearest florist and bought myself a ready grown mint plant.

So all I have to do now is to "maintain" my plant. (wink and a pat on my back).
I don't usually set resolutions, and I'm not really one for setting goals either. I don't really set long term plans and prefer to be in the moment and accomplish a set of daily tasks. A recent task that I have set myself daily is to read something in Japanese. I have been studying Japanese for the last year and a half and it's daily consistent work that brings about fluency. I think there are 3 main steps to get things done. 

1. Brain dump everything that needs to be done 
2. Prioritise what needs to get done 
3. Strike it off the list when its complete.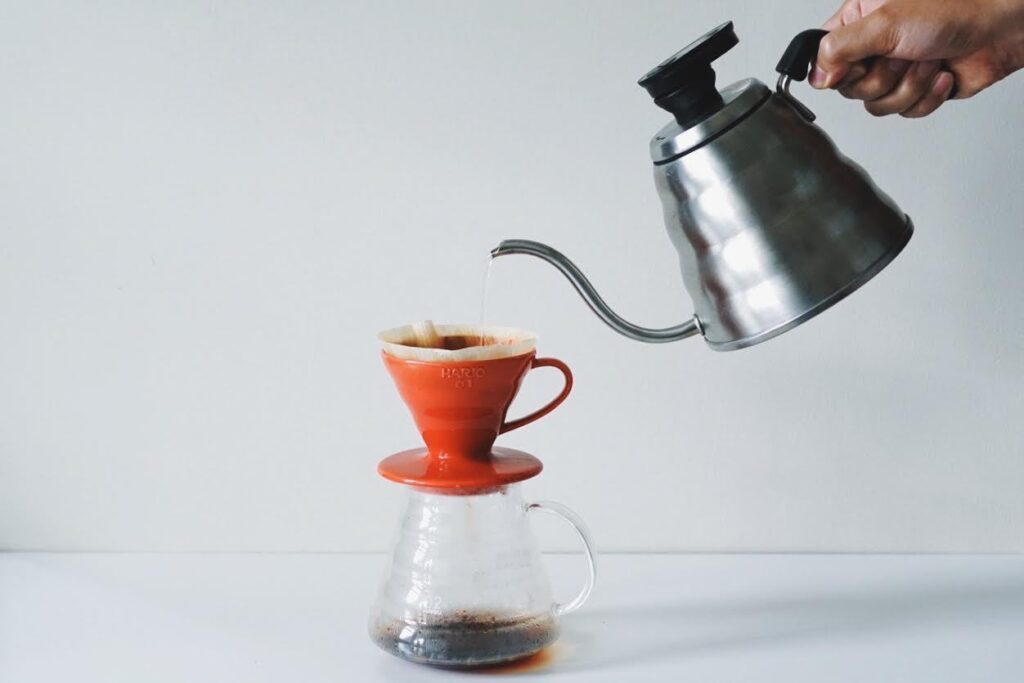 I always wanted to brew myself a fresh cup of coffee, and this year I finally found the time to do it. It started simple, I bought coffee grounds from the coffee shop and used the traditional sock. But, as I watched various coffee brewers on youtube – mainly James Hoffmann & TALES COFFEE – I found out there were other brewing methods. The Pour-Over (I'm using this now), French Press, AeroPress, Moka Pot, and many more. It is fulfilling to brew myself a fresh cup of Kopi-O, but it means that I have to wake up pretty early. Sadly I haven't ticked 'wake up early' on my new year resolution yet.
This year I got to experience teaching children dance, perform at Esplanade's Main Theatre and join RAW Moves. I did not expect myself to achieve any of these and I am very grateful for the opportunities I have. This goes to show that believing in yourself, loving yourself and staying thankful goes a long way!
Observing that friends around me were slowly stepping into adulthood, holding a full-time job, settling down, and even starting their own family, my goal for this year was to complete my studies and start earning adult money.

This year, I managed to procure my degree, even when the world is in the middle of a global pandemic. Job opportunities were hard to come by, but I was fortunate enough to secure a traineeship opportunity which allowed me to continue growing through this trying time.
Embracing adulting, my partner and I manage to secure our first home together which neither of us expected.

Moving into the next phase in life is definitely a terrifying journey to me, but we all have to go through it in life so why not enjoy the process.